Why the Title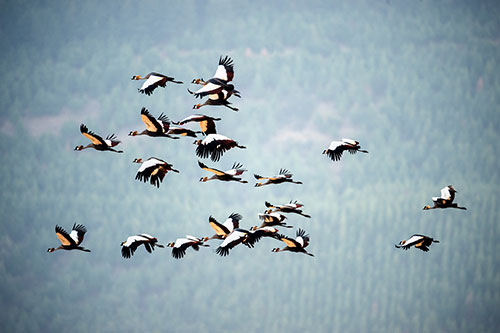 The significance of this title for the book, is that Cranes are indicator species for habitats which are under threat – habitats which, if protected and restored, are vital for the future of the planet, water resources, plant and vegetation resources – and thus humans themselves.
A beautiful coffee table book on the Cranes of South Africa is like a massive advertising and public relations tool for the awareness of and conservation of Cranes.
Basically this book is aimed at the hearts and minds of potential benefactors for Crane and Crane habitat conservation.
This in turn will open doors for future Crane conservation fundraising.
On another level, the book could be used as a highly valued award to Crane custodians. If for example, a farmer was gifted "The Sentinels" he or she would feel proud and highly motivated to be part of the effort of conservation within agriculture.
A quote from Peter Chadwick, committed conservationist, renowned photographer and passionate birder :
"Conservation photographers use their images to bring about change for the benefit of the planet." and "Professional wildlife photographers have a moral obligation to use their art to do something positive in the world"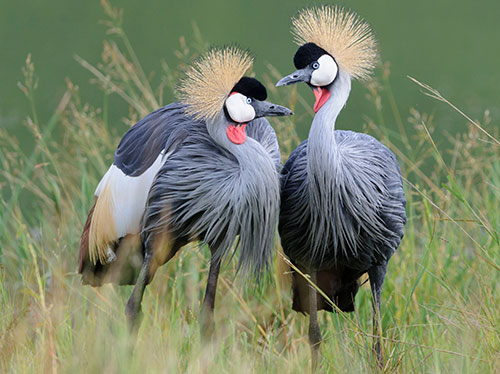 It is important that the photography in this book is of high standard and that the text and content that accompanies the photographs needs to be pitched at just the right level.
Scientific yes, but not at such a level to be incomprehensible to the layman.
There is the need for highly qualified ornithologists who are also writers to collaborate on the project and assist to elevate the importance of the book.
Also a need for an ecologist and specialist in biodiversity.
Need input from historians and others who have long association with Cranes.
Input from world authorities and leaders on the subject.
Input from EWT,KZN Wildlife, KZNCF and the custodians, who are the landowners.

Why are we releasing some of the photos ahead of the book publication?
Well there is a good reason for doing this. We feel we need to share in the excitement of the "work in progress" of our photographic project. We need to share the photos so that farmers and the general crane supporters out there can assist us with opportunities for getting our ultimate shots!
To further this objective we have created different communication platforms to promote the photography.
Instagram
Facebook